Venue and Hotels
The Conference will be held at the Best Western Plus Atakent Park Hotel, located in Almaty, Kazakhstan.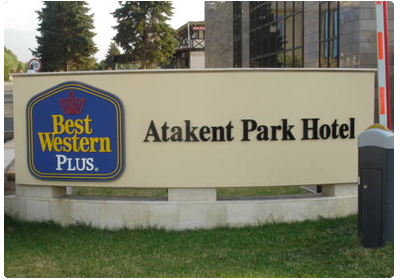 BEST WESTERN PLUS Atakent Park Hotel
Timiryazev Street 42
050057 Almaty, Kazakhstan
www.aphotel.kz
aphotel@mail.ru
The Best Western Plus Atakent Park Hotel is located in the center of the "ApplesCity" - Almaty and is a part of the largest exhibition center in Kazakhstan and Central Asia - Atakent. From here, guests can enjoy easy access to all that the lively city offers. No less exceptional is the hotel's easy access to the city's popular attractions and landmarks, such as the Atakent exhibition center, Koktobe, Medeo, Panfilov Park, ski resort Chimbulak and many other beautiful places. The Hotel guests will be pleasantly surprised by its very convenient location and the ability to get around the city easily.
The Best Western Plus Atakent Park Hotel offers impeccable service and all the essential amenities to each guest.
Special rates for accommodation for the participants of the PNP 15 per night:

Standard single room – 70 EUR
Standard double room – 90 EUR
Studio – 120 EUR
Additional payment for second person in the room Studio is 25 EUR

The price includes:
Accepted payments: bank transfer, cash (local currency), credit cards: Visa, American Express, Master Card / EurCard, JCB.
For students and young scientists hostel type accommodations are booked in the student guest house in the University Campus which is in a 15 minute walking distance from the Conference Venue and rooms cost not more than 20 EUR / night. For booking, please, contact the local organizing committee.